Itis midwinter–the shortest day of the year.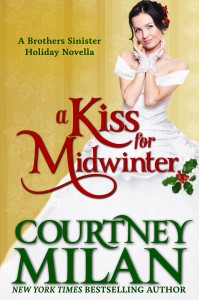 AndA Kiss for Midwinter is up!
amazon | amazon.co.uk | kobo | nook
all romance ebooks | smashwords | iBooks
There are a few more vendors that I'm waiting for, who usually take a little longer, but it should be up everywhere soon.
And I am never, ever, ever again launching two books within two weeks.