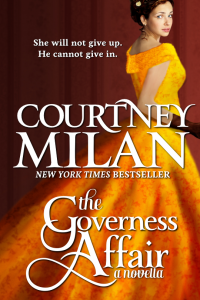 Hi everyone!
The Governess Affair is out! And by out, I mean available for purchase at these fine venues:
I have uploaded the file to Apple, but the word on the street is that Apple is running a backlog that may take days to months (!!!) and I'm really hoping it's not the latter. It should also be up on kobo, Google, Sony, Diesel, and a host of other platforms (including Overdrive for libraries) within the next few days to few weeks.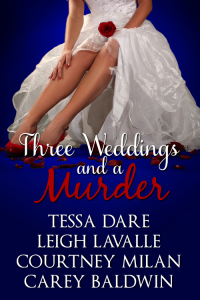 Look for Three Weddings and a Murder at the end of May. (My contribution to that anthology is the shortest thing I've ever written: 16,000 words–but I happen to love it. I'll say more later.)
Finally, are you in the Chicago area? I'll be signing books–and yes, I'll have e-books present.
I'll be at the Chicago Marriott Northwest, 4800 Hoffman Boulevard, Hoffman Estates, IL 60192, on April 28th, 2012, from 2 to 3:30 PM, and I can't wait to see you all!