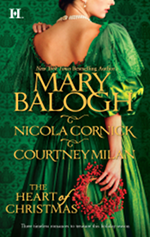 Those of you who are interested in hunting the anthological beast might have noticed that even though the "official" release date of my anthology is October 1, 2009, it can be found, lurking in dark caves, before then.
In fact, it is now shipping from Amazon, Books-a-Million, Powell's, and Barnes & Noble. Eek!  You may, in fact, be able to find it in Actual Stores–but I have been too chicken to make it inside one to check.
This fills me with all kinds of trepidation, and it makes my fingers almost hurt with anticipation.
Go, little anthology, go!
Edit 9/20: Apparently, it's now shipping from the Book Depository as well. And commenter Rachie G found it in her Walmart.  I admit I made a special Walmart trip yesterday and did not find it, so it's not out everywhere yet.