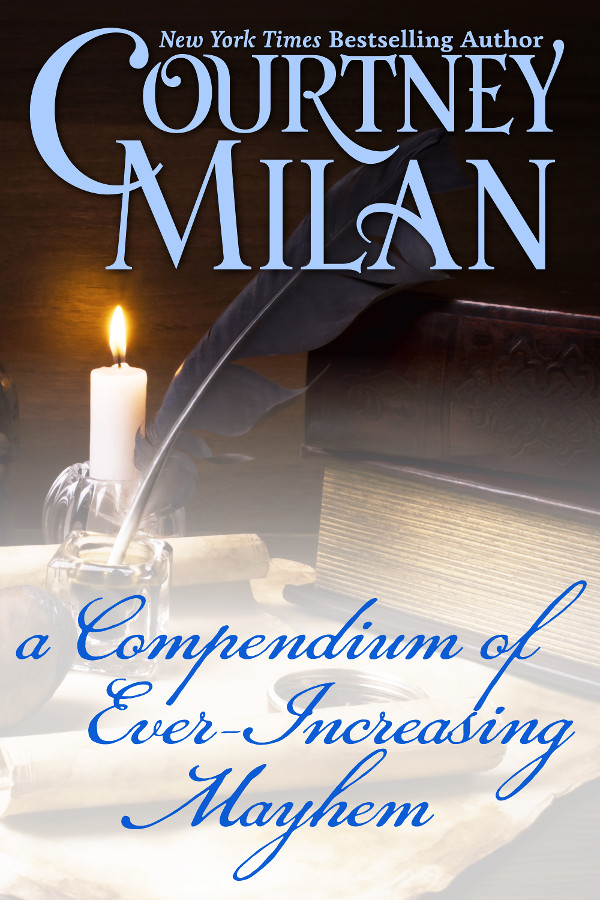 A Compendium of Ever-Increasing Mayhem
Note: All the novellas in this collection have been previously published. I've made them available as a collection so that people new to my work can get them at a lower price than if purchased individually, and so that I can make a print version that stores besides Amazon can economically stock. Together, they are 130,000 words long.
A perpetual wallflower destined for spinsterhood, Lady Elaine knows what it means when her former tormenter returns. He's up to his old tricks, and she's his intended victim. This time, though, she'll show him that wallflowers can fight back.
Miss Rose Sweetly is a shy, mathematically-minded shopkeeper's daughter who dreams of the stars. Stephen Shaughnessy is an infamous advice columnist and a known rake.
But Mr. Shaughnessy isn't just a scandal waiting to happen. He's waiting to happen to Rose…
When the local parish announces a charity bequest to help young people start a trade, Daisy is desperate enough to enter. So what if the grants are intended for men?
But she'll need to bolster her confidence if she intends to win. With her life in the balance, she's desperate enough to seek help from a disreputable rake.
Mrs. Martin's Incomparable Adventure
Mrs. Bertrice Martin—a widow, some seventy-three years young—has kept her youthful-ish appearance with the most powerful of home remedies: daily doses of spite, and regular baths in man-tears. Then proper, correct Miss Violetta Beauchamps, a sprightly young thing of nine and sixty, crashes into her life, and nothing will ever be the same...