Courtney's Recommendations
This is a list of both individual books that I've loved and authors whose books I love in general. (There will obviously be crossover between those lists.) I want to say this list will be updated regularly, but... this is me. As I currently edit this page, it has been fourteen billion years since the last update and the space-time continuum has collapsed. (No, really, it's the middle of 2020 and a pandemic and time has gone all swirly.)
Full disclosure: I am friends with many of these authors. It is hard not to end up friends with someone when you have not-so-secret crushes on their books.
August 2020. Beverley Jenkins's Forbidden grabbed me from the first page. Eddy Carmichael, the heroine, is determined to make her own way, no matter what happens to her. A book about love and also about a soul-deep need for community and people who understand and believe in you.
August 2020. Kennedy Ryan's Long Shot is a beautiful, emotional, tumultuous book. The writing is gorgeous. The pace is intense. (There are some really graphic scenes that depict domestic violence and abuse, but never in a positive light and never with the hero.)
January 2016. I've always enjoyed K.J. Charles's books (historical; some with paranormal elements, some not), but she is utterly killing it with her Society of Gentlemen series. Her latest (second in the series; stands alone, but the first is great, too) is about Silas Mason, a printer of radical, seditious materials agitating for democracy, and his illicit affair with Dominic Frey, a gentleman who works in the Home Office. It's all going swimmingly until Frey raids Mason's shop and discovers that it's his solemn duty to send his weekly assignation to jail. This book is holy crap ridonculously good. Get it from Amazon, Apple, or nook.
December 2015. Susanne Lord's In Search of Scandal is a brilliant debut novel about a vivacious woman who could have anyone she wanted—and who wants the absolute last man she should have. The prose is crisp and emotional, the characters are vividly drawn and extremely unusual, and the world of Victorian England comes to life. Sometimes when I read historicals as an author of them, I can't stop thinking about how I would write the book instead. Susanne's book was so good that I was able to stop fretting and just enjoy. I loved this book. Get it at: Amazon, iBooks, Nook, and more.
January 2015. Rose Lerner's True Pretenses is about Ash Cohen and his younger brother Raphael, two fabulous con artists. When Rafe announces that he wants to quit the lifestyle, Ash is heartbroken, but he can deny Rafe nothing. So he sets his sight on one last job: finding a wealthy woman to marry his brother.
Lydia Reeve is perfect for the occasion. Now all Ash has to do is not fall in love with her himself.
I loved everything about this book, from the heartbreaking relationship between the brothers, to Ash's loneliness, to Lydia's vulnerability.
February 2015. Radio Silence is an awesome, postapocalyptic tale. When the power fails and the radios fall silent, nobody knows what is happening. They just know that things are rapidly spiraling downhill. Arden Highmore and her best friend John Seong travel to John's parents' cabin in the woods to escape.
Gabriel Seong, John's elder brother, is in charge with a capital C—and sparks fly.
Oh, do sparks fly. These sparks are seriously hot. Alyssa manages to combine postapocalyptic with beautifully written with family drama.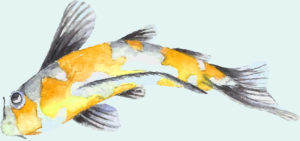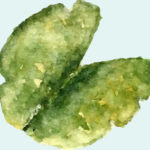 I am a huge fan of Theresa Romain, who writes with warmth, humor, and emotion. She's one of my go-to comfort reads.
Jeannie Lin is another extraordinary writer. Her world-building is extraordinary—she puts me smack-dab in the middle of her world and makes me forget the mundane details of my life. Read her, read her!
Rose Lerner writes with grace, style, wit, and a sly, witty sensibility. She's one of the authors who can take one of my favorite tropes—the difficult heroine—and deliver it with sensitivity and emotion.
Have you read Sonali Dev? Her first book, The Bollywood Affair, was so, so indescribably good. I cannot wait for the next one. I feel almost incoherent when I try to talk about all the things I loved about her book.
On the other hand, Elizabeth Essex's books are so calmly, coolly, sexy and intelligent that I feel like I have to put on my respectable face and try to look intelligent myself. Read them. They're chock full of naval battles, girls dressing as boys, boys lusting after girls when boys should be commanding ships, and girls doing the boy's job because she is better at it than the boy is. What is not to like about this utterly delightful mix?
Alyssa Cole is one of my all time favorite writers at this point. Her writing is crisp and beautiful, and she regularly moves me to tears while also managing to be funny as hell. Instead, I'm going to link to a short story she wrote. It's free. Read it, and I hope when you read it you'll see why I love her, too.
I feel like I shouldn't have to tell anyone to read Tessa Dare—if you've read my books, you've probably already have read hers, too! But in case you haven't, Tessa is smart, funny, witty, and she writes utterly gorgeous prose.
While we're there with "authors you have probably already read"—Sarah MacLean is utterly amazing, too.
Along those same lines, Sherry Thomas pens beautifully-written prose alongside some of the most utterly brilliant, emotionally-wrenching books that exist. I am a huge Sherry fan.
I'm officially remembering to add Alisha Rai to this list. In my defense, I thought she was here before. Alisha writes very sexy, very emotional romances. I haven't read anything by her I don't love but personal favorites are Serving Pleasure and A Gentlemen in the Streets
K.J. Charles writes brilliantly-executed, pacey, utterly immersive historical romances.
Rebekah Weatherspoon is my go-to author when I want a book that is funny and emotional all at one. I always finish her books with a smile on my face.
Kit Rocha is a writing duo who puts out incredibly sexy (very very sexy), incredibly sex-positive, books set in a post-apocalyptic world. Read if you like smart books about smart people. Do not read if you don't like orgies.
Tiffany Reisz is the master of writing smart, intelligent, sexy books that also happen to be emotionally devastating.
I am also a huge fan of Zen Cho and I will read anything that she writes. She has a historical romance called The Perilous Life of Jade Yeo that I adored (as a note: stylistically, it's a little different from some other historicals, so be prepared). I strongly recommend her short story collection. She has a full-length book coming out later in 2015 that I will hopefully remember to squee about unreservedly when you can actually read it, instead of taunting you with my love for it now.
I have just started this list and I am positive that I am missing many extremely awesome authors that should be on here, so check back and hopefully I will remember to update.