I originally answered questions about how I worked in 2014 in the style of, say, this article.
Much of this has changed since then, and so I thought I'd update this page.
I still do not go out to breakfast every day, but I have changed my office substantially and I think the differences are instructive.
What apps/software/tools can't you live without?
1. FocusMate. I need something to make me sit down and pay attention to the work, and (at least for now) FocusMate is doing that for me. It provides accountability without distraction.
2. Scrivener. I use Scrivener for writing. I wasn't able to write a successful book until I started using Scrivener.
3. My iPad with Apple Pencil. I do almost all my writing by hand, and all my editing. Using my iPad allows me to take along my entire manuscript without fear of losing it.
4. GoodNotes app. The huge benefit of doing everything on an iPad is that I can handwrite in GoodNotes. All my book notes are there, along with pictures and/or photographs of my research. My handwriting is searchable. I can bring up notes from at any point in the document.
What is your workspace like?
In 2017, I decided that I needed to declutter my space and make my office a place that I enjoyed actually existing in, instead of having it trigger existential dread. My 2014 description of my office being a place of "so much clutter" was accurate. It no longer is. Ditching paper for iPad has helped enormously with the clutter, but having places to put things has been the biggest factor.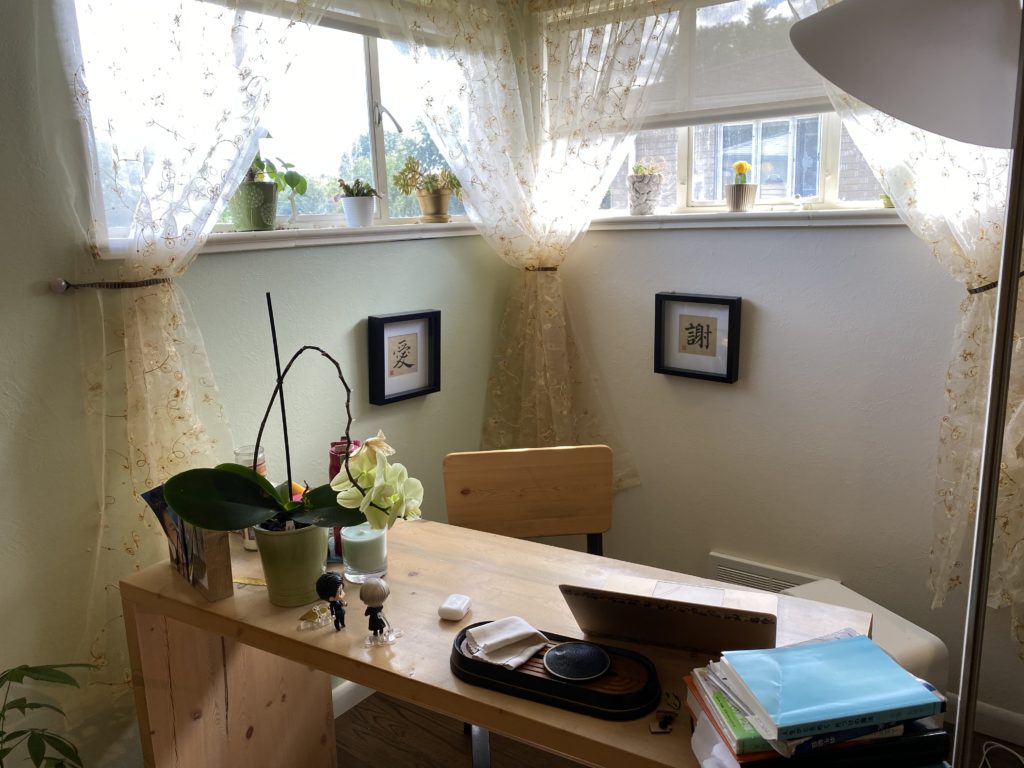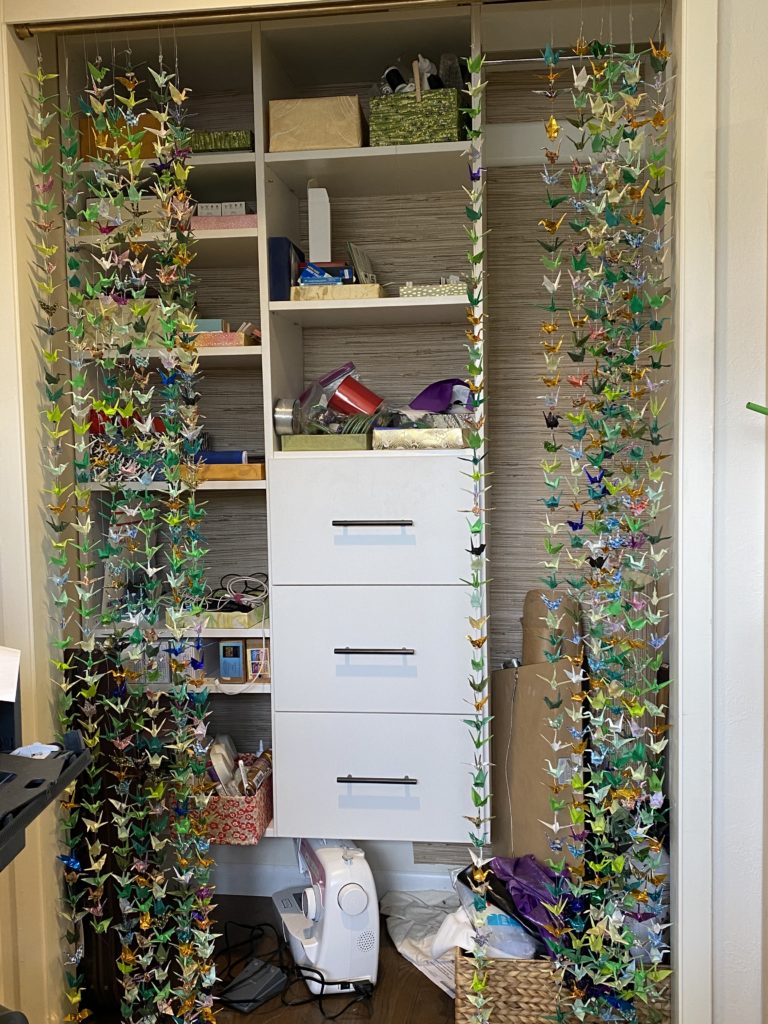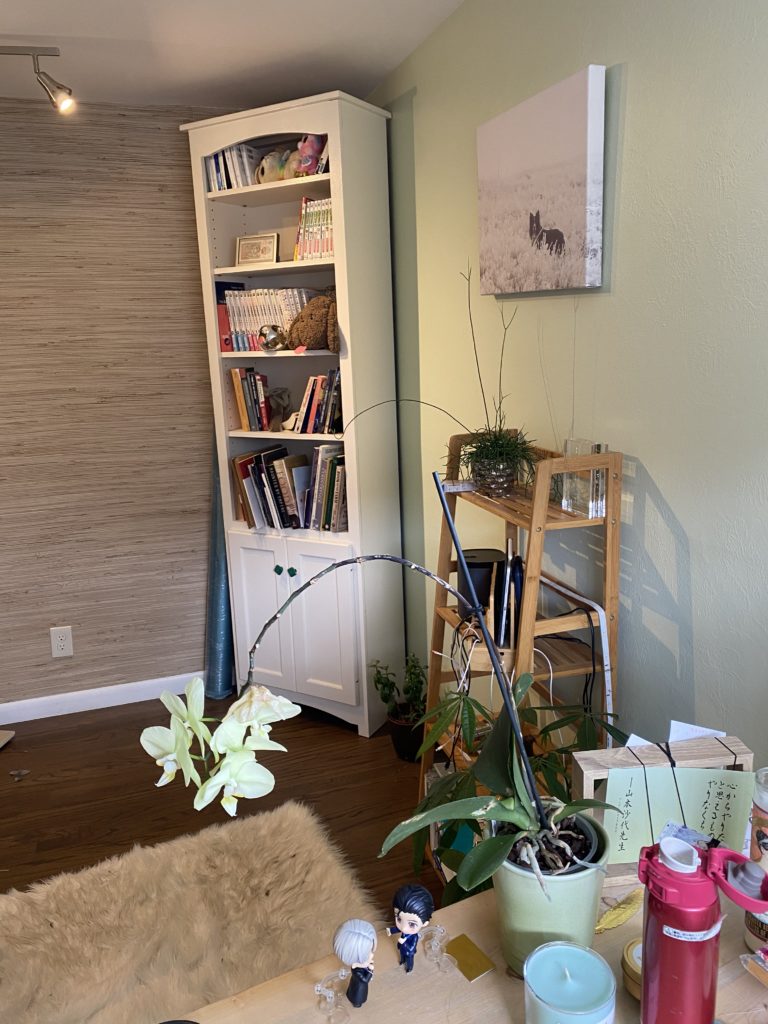 Is it the cleanest space in the world? No. My cat sleeps on the rug and it's utterly filthy now, which is what I get for buying a white rug. But there is only a small amount of clutter and I legitimately love being in my office now.
So that's a giant change for me. I wish I had a "before" photo for comparison, but I never took a good one.
What's your best time-saving trick/life-hack?
I don't really believe in life hacks. Most of the life hacks are things like "have a wife."
What's your favorite to-do list manager?
I use a bullet journaling system on my iPad.
Besides your phone and computer, what gadget can't you live without, and why?
It's of course my iPad. I use my iPad more than my computer. 95% of my work on a book occurs on my iPad.
What everyday thing are you better at than everyone else?
*squints*
You know, last time, I refused to answer this because it felt like a dude-bro question, and in many ways, it is. I don't know that there's any single thing that I'm better at than everyone else.
I will say that for a person with recurring depression, I am a wild optimist who continually believes that things will get better as long as I do the work.
I still believe that. In 2020.
What are you currently reading?
I'm reading Alyssa Cole's When No One is Watching and Vanessa Riley's A Duke, the Lady, and a Baby right now.
Are you more of an introvert or an extrovert?
I am still so introverted on the introvert scale that you should just imagine me curled in a little ball over the absolute zero of introversion.
What's your sleep routine like?
Huge change here. I realized I was massively sleep deprived after developing serious insomnia during a time period with an abusive, harassing boss, and that this sleep deprivation was killing me. I spent four months trying to work on this.
Now, I go to bed at ten. The insomnia is still an issue, and I still do wake up at 3 or 4 AM, but I invariably can get back to sleep in an hour or so, and at this point, I actually get eight hours most nights.
What's the best advice you've ever received?
The last six years have been interesting ones for me. I've had to do a lot of work to come out the other side, and I think it really shows in my style and my space.
Something that helped me through a really difficult time recently came from Sydette Harry on Twitter:
Racism makes you think being accepted is the work, it makes you think being awarded is the work, it makes you think all sorts of things are the work , instead of : What do you want to actually have put in the world about the way the spirit of art moves through you?
I spent a lot of time since I last answered these questions thinking about what "the work" is for me, and what I want to actually put out in the world.