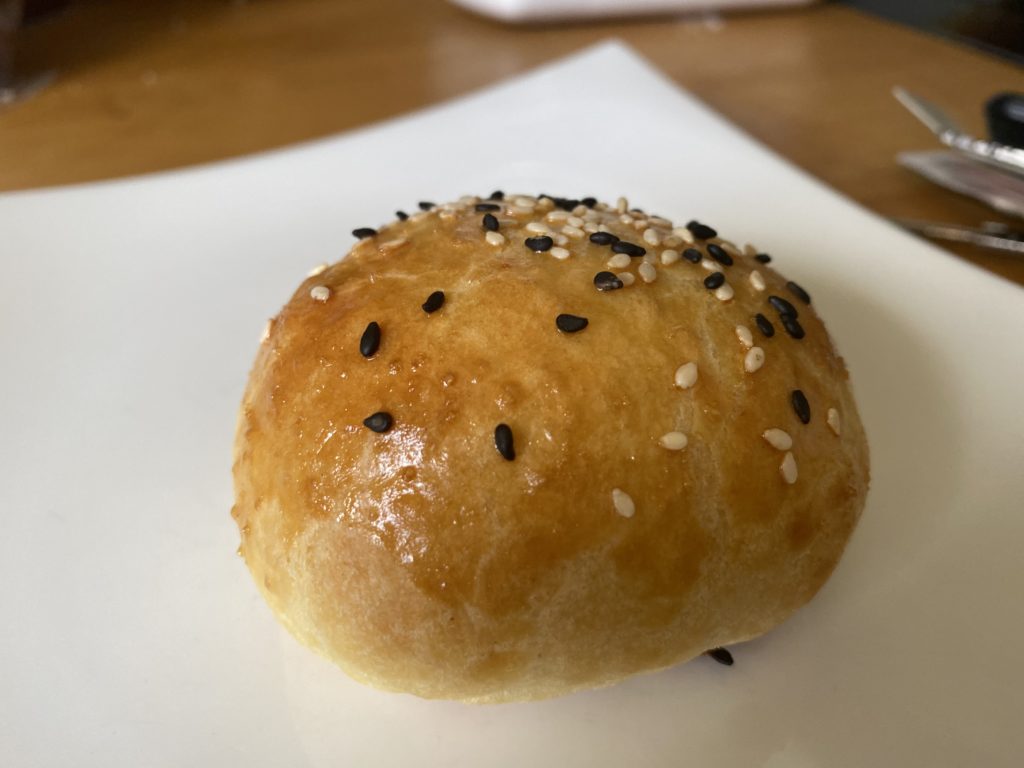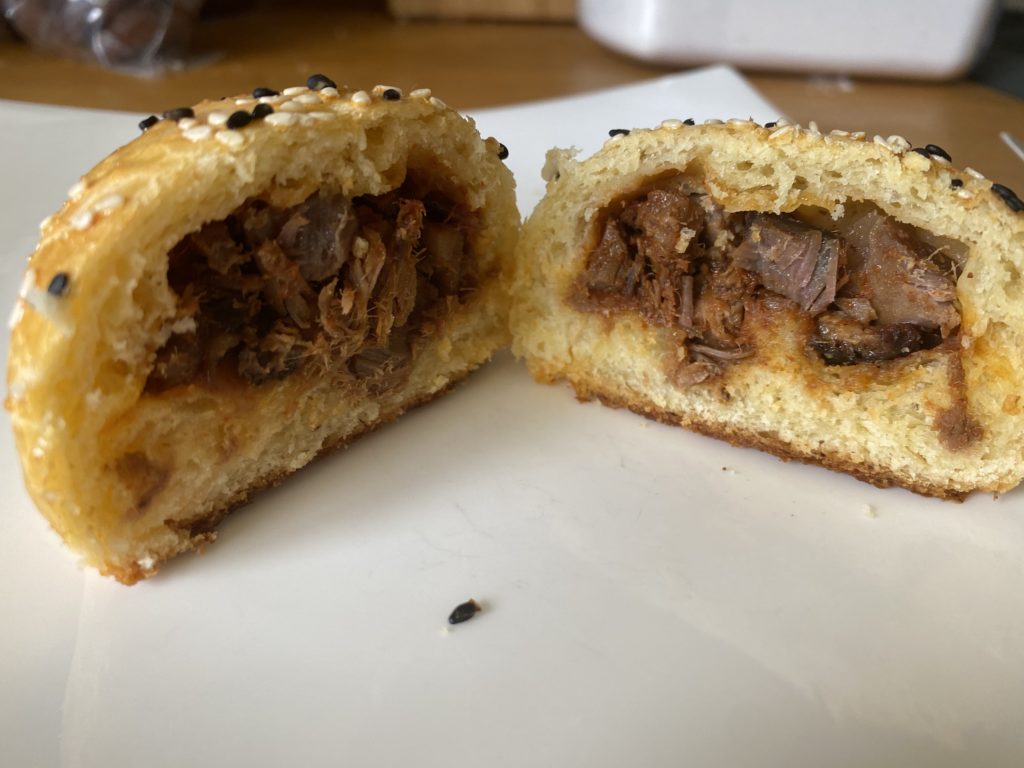 Look: I like the baked version better. It's easier to fold, it looks pretty, and it's so, so delicious.
I spent about 40 years trying to figure out if the tangzhong method of making bread was period, none of which made it into the book, and the answer is... maybe, but my inability to know how to do research in languages other than English really hampered me.
"Tangzhong" is a method for making delicious, moist enriched bread by first heating up fluid and mixing in flour, and then adding the other ingredients. That first heating gelatinizes the flour, meaning that the dough retains more fluid. This is just...so fluffy.
I actually like the baked version with tangzhong better than the steamed version, but I didn't think that either the tangzhong method or the baked buns would really make sense in the context of the book.
So these are technically Sir Not Appearing In The Book, but they're so delicious I thought I would taunt you with them anyway.
Ingredients:
1. One recipe for pork bao filling.
2. This recipe for no-knead tangzhong dough. Just make the dough, not the bread.
This looks surprisingly easy, but it's not, considering that there are multiple nested recipes in the "pork bao filling" recipe.
Get your dough, slice it into 9 pieces. For every piece, roll it into a ball, and then roll the ball out into a very flat disk. Put about 1 Tbsp of filling in the middle, fold the dough up until it's a ball, put it in a baking sheet with the seam side down. Repeat until you either run out of dough or out of filling.
Brush the tops with beaten egg, then shake sesame seeds.
Bake at 400 F for ~ 20 minutes.
I just have to apologize for introducing the tangzhong dough into your life because it's so good and so addictive.